Written Scheme of Investigation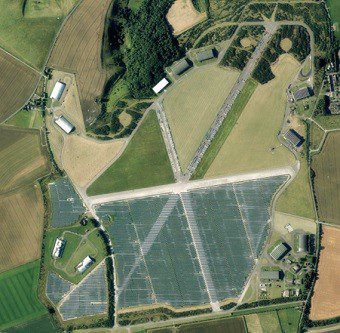 What is a Written Scheme of Investigation?
A Written Scheme of Investigation (WSI) is a method statement that clearly details the process and approach to undertaking heritage projects or a programme of archaeological works. Whatever work is required, whether an Archaeology Desk Based Assessment, through geophysical survey, to intrusive onsite investigation and beyond, a WSI helps document a set of defined objectives and standards against which any work carried out can be assessed.
What does a Written Scheme of Investigation include?
To ensure all parties and stakeholders are aware of the working practices to be followed during archaeological and heritage works, along with their own responsibilities where applicable, a Written Scheme of Investigation sets out a range of specific details on the agreed works, such as:
the aims and objectives of the work to be undertaken;

the precise method in which such works need to be carried out;

any research requirements that are needed;

various milestones or specific targets;

health & safety;

project responsibilities and/or named individuals;

project timings; and

how works will be signed off.
All are important in helping ensure the works are as efficient, complete and safe as possible, once the project begins, minimising the risk of holdups or inappropriate / incorrect working practices.
When is a Written Scheme of Investigation needed?
A WSI is normally prepared as part of a response to a planning condition, covering archaeology or historic buildings. It is produced as part of the consultancy undertaken by your heritage consultant, as it needs to be submitted, reviewed and approved by the Local Planning Authority (LPA), in advance of the works progressing. Sufficient lead time, following this approval, is required to allow the heritage consultant to mobilise for works and for the LPA Planning Archaeologist or Conservation Officer to set aside time to undertake a site monitoring visit, where required. It is imperative to begin a WSI at the earliest possible opportunity, to avoid any costly delays to work. 
"AB Heritage provided a Project Archaeologist to manage the South Wales A477 Improvement Scheme. They offered a supportive and proactive approach, consistently delivering high quality input into the Environmental Statement, Consultation, Public Local Inquiry and licensing processes"
Roy Emberton, Technical Director, Ramboll
For fast turnaround on cost proposals: