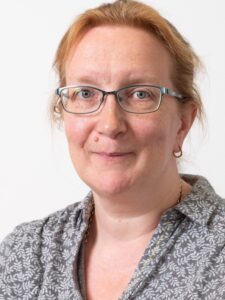 We Congratulate Elli on her promotion!
AB Heritage is delighted to announce the promotion of Elli Winterburn to the position of Principal Heritage Consultant. Elli joined the company two years ago, bringing a wealth of expertise to the team spanning 17 years in Heritage Consultancy, Development Control, Buildings Archaeology and Academic Research.
Andy congratulated Elli on her new role within AB Heritage, explaining: "this move to Principal Heritage Consultant underlines the team's ability and expertise in delivering complex infrastructure and development projects, specifically in relation to built heritage and setting. Elli initially joined AB Heritage almost two years ago, from a major international consultancy, and has in that time been a key part in successfully helping our clients deliver on their heritage requirements, bringing a combination of high level technical expertise, a welcome depth of archaeology and heritage knowledge, alongside keen commercial and business acumen. Moving forward Elli will be working with our in-house heritage and archaeology experts, and our various clients, to ensure AB Heritage continues to go from strength to strength". Congratulations on your promotion, Elli.