The Treatment of Historic Buildings in a Development Project
Historic buildings are a valuable heritage resource and local planning authorities (LPA) give great weight to their preservation and protection, and to the way in which the building is appreciated (called its setting).
Historic Buildings can be classified as either 'non-designated heritage assets' or 'designated heritage assets', with both implying some level of historic significance. In addition, it may be that a check is needed to establish whether a building in your site falls into either one of these categories and by definition has some level of importance.
Getting a Heritage Consultant on board at the early stages of a development will guide you through the process and help to prevent potential delays in the long term.
Non-Designated Historic Buildings
Non-designated buildings can be identified by the LPA as those having a degree of historic or architectural significance, which merit some pre-determined level of consideration in planning decisions. Most of these are included on a Local List that is incorporated into the Local Plan held by your LPA. A building is also considered to have some level of historic interest or importance, and therefore be considered a potential heritage asset, where it has an entry in the local Historic Environment Record.
However, as mentioned above, a planning application may highlight the potential heritage significance of a building that has not previously been identified by the LPA. Therefore, early consultation by a professional Historic Buildings specialist or with the LPA'S Conservation Officer is important to determine if a building is considered to be a heritage asset, confirming where there are no issues and work can progress unhindered.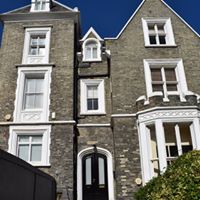 Designated Historic Buildings
Buildings that have particular architectural or historic interest, historic association or group value are included on a list of protected buildings by the Department for Culture, Media & Sport (DCMS). These buildings are graded Grade I, II* & II, in relation to their level of interest. The listed status includes all pre 1948 structures that lay within the curtilage (the area associated with the building).
Where the extent of the designated curtilage is unclear a formal check with the LPA is undertaken. The listing status will also include all pre 1948 structures attached to the building (e.g. railings or walls). All listed structures are included on the National Heritage List for England or equivalent.
Listed Building Consent
Works to a listed building (including buildings within the curtilage or structures attached to the listed building), when there is a proposal to alter, extend or demolish, in a way that affects the character or appearance of the structure, may need Listed Building Consent (LBC), in addition to any other Planning Permission considered relevant..
The LPA Conservation Officer will be able to clarify if LBC is required. Consultation at the design stage is important, as designs may need to be altered to ensure the proposals are acceptable. In England the LPA will consult with Historic England for proposals involving all Grade I & II* listed buildings and specified Grade II listed buildings in London only. In Wales, the Welsh Government Historic Environment Services (Cadw) will be consulted on all applications.
It is important to note that it is a criminal offence to undertake works to a listed building without Listed Building Consent. Local planning authorities have the authority to insist on the reversal of all such works, even if they were carried out by a previous owner. An applicant does have the right to appeal if LBC is refused, granted with conditions or not determined within eight weeks of validation by the LPA. Although insurance is available to cover any unauthorised alterations made by a previous owner it is clear that the penalties for unapproved works are severe.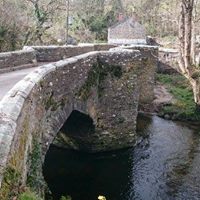 Listed Building Heritage Partnership Agreements (LBHPA) & Listed Building Consent Orders
An LBHPA is an agreement made between the LPA and the owner to automatically grant LBC for a specified period of time, for works that are regular and routine and if carried out correctly, will not harm the building (not including demolition).
This only relates to large listed buildings or those containing expansive complexes of buildings, such as a university campus; military bases; hospitals; large modern buildings, such as modern office buildings or housing blocks; or sites of a single or similar asset type, such as a number of bridges under local authority ownership.
An LBHPA removes the need to submit multiple LBC applications. A Heritage Statement is required for the agreement and a level of Historic Building Recording of the buildings involved will generally be required, prior to any works being undertaken. Further information on these works can be found below.
Certificate of Lawfulness of Proposed Works
This is a document that can be obtained for the LPA that provides formal confirmation that any proposed works, alteration or extension (not including demolition) of a listed building do not require Listed Building Consent.
Certificates of Immunity from Listing (COI) & Building Preservation Notices (BNP)
An application can be made to Historic England for a certificate from the Secretary of State that signifies that there is not an intention to list the building in question for a period of 5 years. During this period, an LPA cannot issue a Building Preservation Notice (BPN) upon the building. An application for a COI must supply an objective appraisal of the building set against the listing selection criteria and guidelines. The appraisal will need to include a comprehensive history of the building, its development and phasing, which is supported by documentary and photographic evidence. Your Heritage Consultant can assist with creating the relevant form of appraisal for the COI application.
A Building Preservation Notice can be issued for non-designated buildings that are in danger of being demolished or altered to an extent that affects the character and historic interest of the building. If granted, the notice takes immediate effect and protects the building for 6 months, for a statutory listing application to be processed. If the decision is taken not to list the building, the LPA may not serve another BPN in respect of that building within 12 months of the decision and the LPA may be liable to pay compensation to the owner of the building.
Heritage Statements
A Heritage Statement is a document that identifies the setting and significance of a heritage asset. It examines the contribution that setting makes towards the significance of heritage asset that may be subject to change, as well as the potential impacts a proposed development may have upon the setting and significance of surrounding heritage assets.
These documents predominately form a part of LBC applications but are also undertaken in other situations, for example to inform on suitability of site or property purchase. It is important to undertake these works early on in the process, to avoid potential costly issues associated with purchase of buildings with little potential for change, or later redesign works to remove or minimise any adverse impact upon heritage assets.
Historic Building Recording Surveys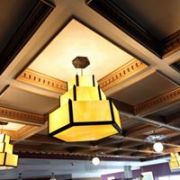 Guidelines have been produced by Historic England for the recording of Historic Buildings and structures. There are 4 levels of recording, which increase in complexity from Level 1 – 4. The level of the recording is proportionate to the significance of the building, as well as the potential impacts of the proposed development.
Building recording is normally requested as part of a planning condition and the level of recording will be determined by the LPA. However, on occasion, an Historic Building Recording Survey may be required to inform the decision making process at the pre-application stage or prior to the determination of a planning application.
Based on careful consultation with the LPA Planning Archaeologist or Conservation Officer your professional Heritage Consultant will establish the precise level of recording required, as well as the specific methodology and scope of works required. This early negotiation ensures you are in the best position to proactively manage and progress works, without unexpected delays.
I hope that the above information has been helpful and, if you have a development project in mind, we would be happy to talk it through with you. Please see our Services pages for more information, or give me, Kerry Kerr-Peterson, a call on 0333 440 206. If your property is located in Scotland or Ireland slightly different rules may apply, we can clarify these for you.
1.     15th century crown post roof structure at the Grade I Listed building in the High Street, West Malling, Kent
2.    Grade II Listed 19C Victorian Gothic Villa in London.
3.     A medieval stone bridge in Cornwall
4.     Grade II listed Athena cinema in Leicester built 1938
5.     1936 Art Deco cinema
Written by Kerry Kerr-Peterson December 2016