The setting of a Medieval farmhouse was an important Planning consideration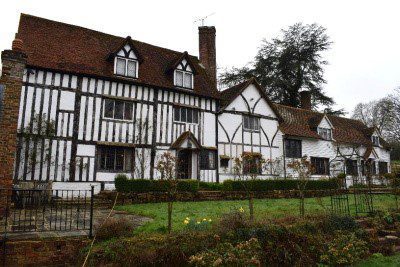 AB Heritage was recently commissioned to produce a Heritage Statement to accompany a planning application concerning Sussex House Farm, a Grade II* Listed Medieval farmstead situated in the Sussex countryside.
An initial step taken by AB Heritage in order to better understand the current character, condition and setting of any site, is to conduct an early site visit. During the site visit to Sussex House Farm, our consultant was able to identify the magnificently preserved architectural detailing both on the interior and exterior of the building and the different phases which contributed to its current form.
The proposed scheme comprised the replacement of modern barns within the farmstead with new, high quality houses. Although the changes would not directly impact the Listed Buildings, the Local Planning Authority highlighted, that the setting of the Medieval farmstead was an important consideration to be taken into account.
Expert Advice for Design Proposals
Drawing on considerable previous experience with farmsteads and farmhouses in the Sussex and Kent region, AB Heritage consultants were able to provide expert advice concerning the design proposals for the new homes and recommend mitigation strategies which would protect the heritage importance and setting of the Medieval farmstead.
Read more:  Meet the Team   I  Our Services   I Our Blogs