Permitted Development Rights – Converting Commercial to Residential under new Class Use MA and Development of Heritage Buildings
With the aim of revitalising run-down urban centres, and as part of a range of wider planning changes, the government is allowing commercial and office space to be converted to residential use with fewer Planning obstacles (in the form of Class MA – from a use falling within Class E (commercial, business and service) to a use falling within Class C3 (dwellinghouse). This Planning change came into force from August 01, 2021. (Town and Country Planning Act).
In essence, a conversion under Class MA can be progressed more simply as permitted development under current building regulations, once an Application for Prior Approval has been signed off by the Local Planning Authority (LPA). If your property complies with the prior approval mechanism, your council cannot apply any further planning policies in determining the prior approval application.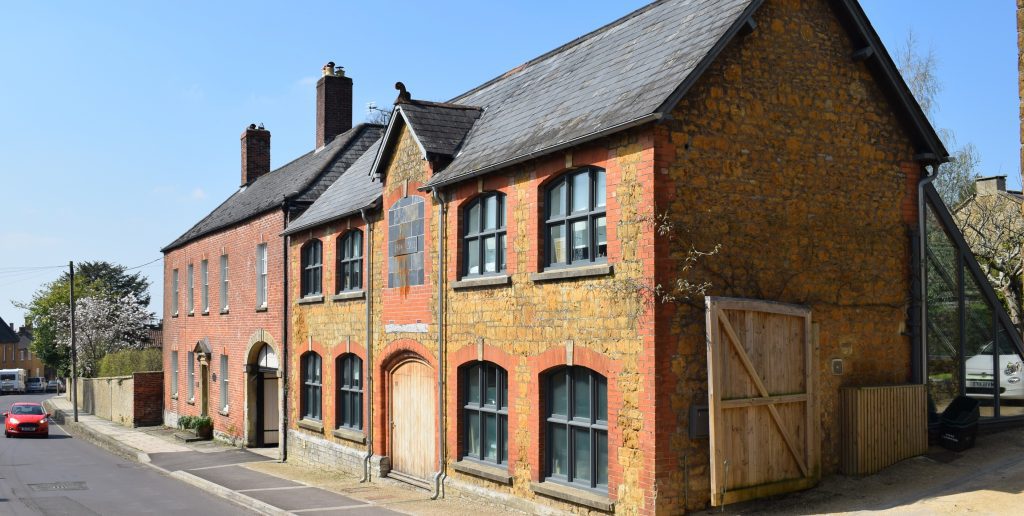 What you need to know for heritage buildings.
There are certain restrictions in place to ensure the protection of heritage. Class MA development is not permitted in a National Park, the Broads, an Area of Outstanding Natural Beauty, a Site of Special Scientific Interest, a World Heritage Site, within the curtilage of a Scheduled Monument, or for a Listed Building.
However, Class MA can be used on non-Listed Buildings within a Conservation Area. If a development is planned at ground floor level, some additional prior approvals may be required by the LPA, where any changes may be deemed to negatively impact the character or sustainability of the Conservation Area. Also, important to note, is that certain areas within towns can have additional local protection from Article 4 Directions. (Directions that allow Local Planning Authorities to remove permitted development rights in limited or specific ways). Your Local Conservation Officer will be able to advise if this applies to your proposal.
Finally, Class MA permitted development does not allow for external alteration on any building. This is especially important for many historic buildings, where features such as windows, and doors can carry substantial heritage value and character.
Next Steps for Your Development?
Professional Heritage input is commonly required where a development is planned within a Conservation Area, or within an area deemed to have special local heritage interest. 
If you are planning to convert from a commercial premise into dwellings seeking professional heritage
expertise at the early stages of your development, and prior to designs being finalised, can help with your prior approval application and can help to maximise the economic benefit of your heritage building.  Understanding important heritage features on your property can also help to protect them and add to the positive experience of residents and users.
We recommend always engaging a Heritage Consultant, like AB Heritage, who is a registered organisation with the Chartered Institute for Archaeologists and who will be able to liaise on your behalf with your local planning and conservation officers.
If you have a project you would like to discuss, please email us at info@abheritage.co.uk or call us on 03333 440 206.