Masonic Hall, Port Talbot
A proposal to change any element of the exterior of a Listed Building, however small, will require a Heritage Assessment.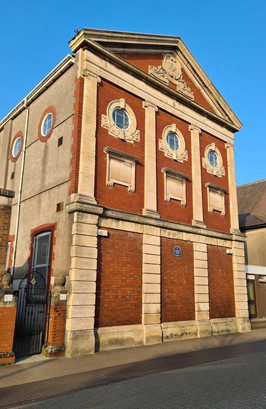 The proposal to install a disabled access ramp with railings and a new wheelchair accessible entrance was welcomed by users of the Afan Masonic Hall as it was seen as enabling the community to come together.  However, the Afan Masonic Hall is Grade II Listed, with two further Grade II Listed buildings close-by. All of which are classed as having high heritage significance.
To progress with the proposals, the Local Planning Authority required a heritage assessment in the form of a  Heritage Statement to assess the impact of the proposals, both on the fabric of the historic building, and on its setting more generally.
AB Heritage undertook thorough desk research and a site visit to understand the building in its historic and physical context to complete the report.  Afan Masonic Hall was built in 1909 and funded by the Masons of Port Talbot at an important, economically formative stage of the town's history that was connected with the rise of important steelworks. 
Less than sympathetic earlier development
Over time the Hall had been extended with newer additions completed in a less than sympathetic form, namely to create an entrance lobby; the proposed development was planned for the lobby (seen far-right in the image above).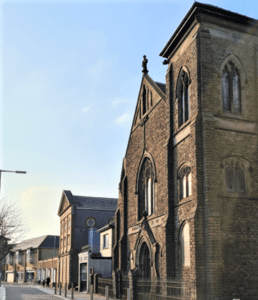 The design of the new access was to be constructed in sympathetic materials and in colours to blend with the original building. The design of the access was also planned to be small scale so as not to be overly intrusive in the streetscape.
As such, our consultant concluded that there would be a Negligible Degree of Direct Impact to the historic fabric of the Afan Masonic Temple. Our report also found that there would be a Negligible Degree of Indirect Impact to the setting of the Grade II Listed Tabernacle Chapel, and Grade II Listed Bethany Chapel.
No further heritage works were recommended to progress the works
The associated public benefits of improved disabled and general access to the Afan Masonic Temple meant that the proposals could be considered to conform to the Neath Port Talbot Local Plan and no further heritage works were recommended.
Read more:  Meet the Team   I  Our Services   I Our Blogs