Former Police Station, Northallerton
A Listed Building with considerable change-of-use history and hidden historic features to be recovered.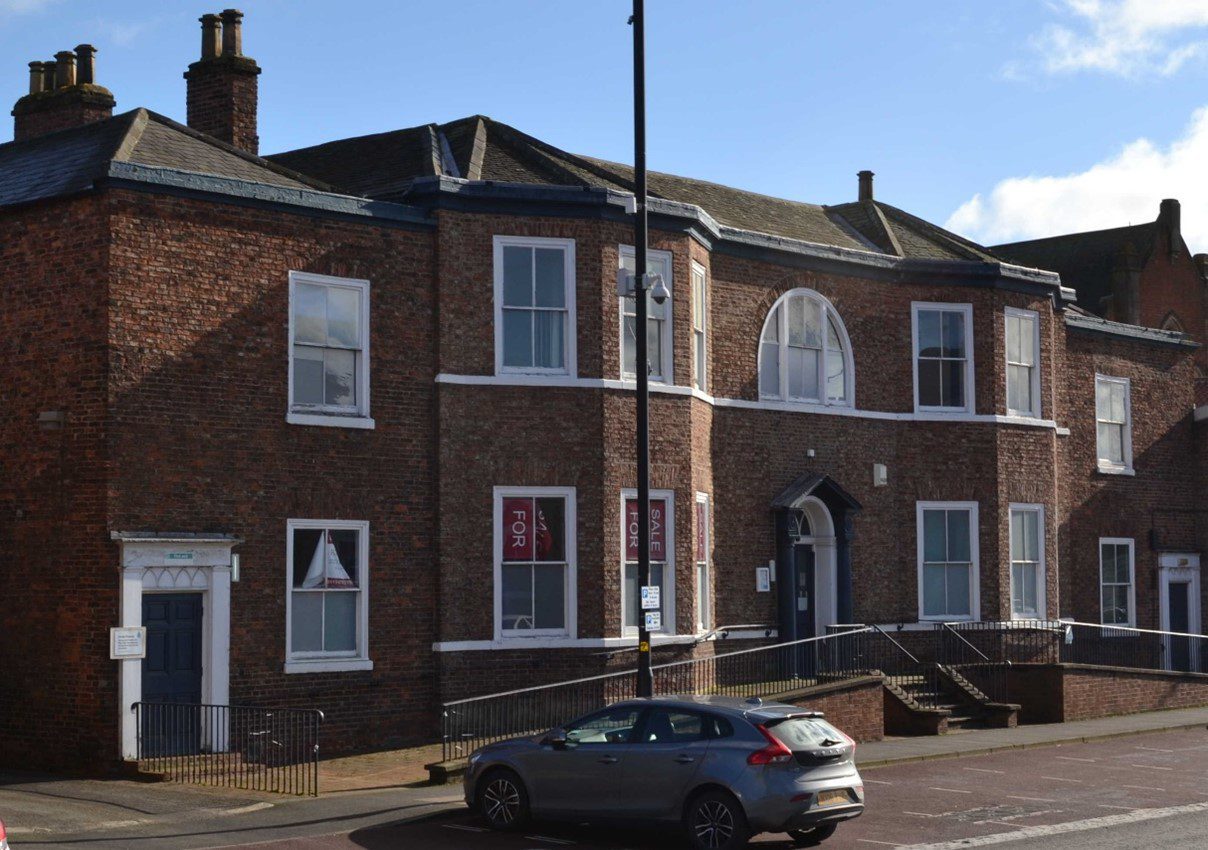 Set within the Northallerton Conservation Area and close to further significant heritage and listed buildings, the proposals were to redevelop the former Police Station into a restaurant and hotel.
Due to the building's location and Grade II listing, a Heritage Statement was required as standard, to accompany the planning application.
The building occupied a prominent location in Northallerton High Street. Constructed in the mid to late 18th Century it had been extended over time to both sides and to the rear. Although it had been well-maintained through its history as a residence, library, public offices and police station, in order to facilitate its difference uses, internal alterations had altered its layout and hidden some of its original features.
New life and restoration of hidden features
In creating a new commercial chapter for this impressive building, the proposals would reinstate much of the original character. The plans included a reinstatement of the former central staircase and first floor landing, repair, and enhancement of existing historic details such as plaster cornice and window shutters. The designs also included stripping out clearly modern features such as toilet blocks and inappropriate subdivisions.
The proposals would require the removal of some historic fabric and slight disruption to historic layout and legibility of the building.
Less Than Substantial Harm
AB Heritage was engaged to complete the Heritage Statement. Following research and a site visit our consultant concluded that taken as a whole, the proposals for the building's redevelopment could be viewed in NPPF terms as, Less Than Substantial Harm. 
In general the development proposals were thought to preserve and enhance the majority of the Special Architectural Interest of the Grade II Listed former Police Station. Our consultant was able to clarify elements of heritage significance and offer options for further mitigation measures for the Local Planning Officer to consider that would be proportionate to the significance of the building and its immediate setting and take into account the improvements that would be realised as part of the development. One such suggestion was that a degree of harm could be offset by recording the existing layout and fabric, in the form of a Historic England Level 2 Historic Building Recording.
Read more:  Meet the Team   I  Our Services   I Our Blogs