King's Street, Quayside, Newcastle
The restoration and redesign of the upper floors of an important Listed Building in Newcastle will preserve and maintain the useful life of the building as a whole.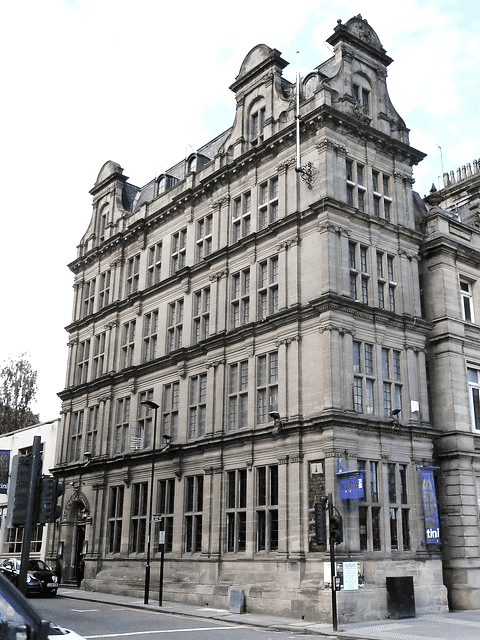 A Heritage Statement was required to support our client's planning application to create three apartments on the top four floors, within GII Listed 25 Kings Street in Newcastle's Quayside.
The building is a rare surviving example of a burgage plot and chare, which sits on a site that can be traced back to the 14th century.  It was built to accommodate the former offices of Tyne Steam Shipping Company and dates to 1875, when the quay was a thriving hub of maritime trade.
Currently the building is occupied on the ground floor, but the upper 4 floors were unused. In varying states of disrepair, there were some later unsympathetic additions and alterations.
Less than substantial harm?
Following a site visit, our consultant found that the proposed modifications to the building would fall within the NPPF guidelines in that they were considered to cause less than substantial harm to the heritage asset.
Restoration would support the buildings ongoing economic life
The proposals would allow restoration of some of the building's original floor plan and reverse some later modifications.  On the uppermost floors, considered to be more original, the proposals required removal of historic fabric to accommodate kitchens and bathrooms, but this was considered minor within the scheme. The overall restoration of original features and the support of an ongoing, economic life was considered to be more beneficial to the building as a whole.
AB Heritage provided several recommendations for the design works including the retention and making good of surviving historic features such as moulded cornicing, fireplaces and window surrounds. It is also recommended that the window on the fourth floor should not be obscured by a modern partitioning.
Read more:  Meet the Team   I  Our Services   I Our Blogs
AB Heritage is a registered organisation with the Chartered Institute for Archaeologists