Historically Significant Curtilage Building in a Conservation Area
AB Heritage Limited was commissioned by our client to produce a Heritage Statement (statement of significance) covering proposed works to a Stable Block at Husbands Bosworth Hall in Lutterworth.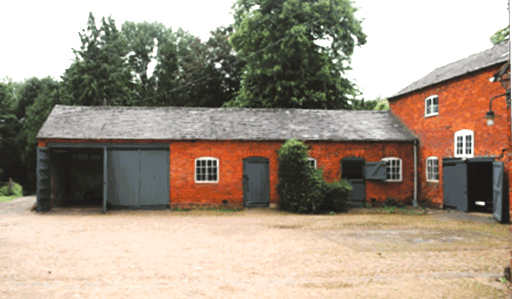 It would form part of a forthcoming planning application to develop the stable block which is classified as a Listed Building due to its historical association, being set within the curtilage, of the Grade II* Listed Husbands Bosworth Hall. In addition, the proposal site also falls within Husbands Bosworth Conservation Area.
The Heritage Statement charted the historic development of Husbands Bosworth Hall and revealed that the Stable Block was constructed in the late 18th century as part of a series of alterations and modernisations that occurred throughout the Husbands Bosworth Hall Estate. The Stable Block was close to heritage assets, which are all designated as being of High Significance.
High retention of original features revealed
The proposed development was seeking to refurbish the interior of the stable block to repurpose it as a commercial, social and event destination. AB Heritage undertook a site visit and found a high degree of original features remained within the interior and on the exterior of the Stable Block which enhanced the historic importance of the buildings as a working element of the Husbands Bosworth Estate. As a result any development would require sensitive redesign and use of materials.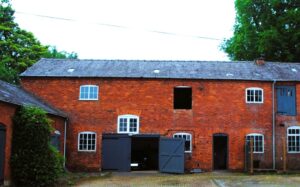 AB Heritage was able to highlight for our client several elements within their indicative designs which could have potential to harm the heritage value of the buildings, including fabrics, features, and legibility, in line with Historic England Advice and Best Practice Guidelines for the Adaptive Reuse of Traditional Farm Buildings.
Further, due to the high significance of the stable block and the estate, our Heritage Statement recommended that a Level 2/3 Historic Building Recording should be undertaken in order to create a record of the buildings in their current condition and record any original features which will be lost in the process of works.
Full consideration of heritage elements demonstrated
The AB Heritage report was able to provide a timely and useful tool for our clients to prepare for Planning, which demonstrated a full consideration of heritage as part of the proposed scheme.  Highlighting original heritage characteristics and features to preserve, would create a more characterful venue for the proposed new functions.
Read more:  Meet the Team  I Our Blogs
AB Heritage is a registered organisation with the Chartered Institute for Archaeologists