Heritage as a Catalyst for Regeneration in Leeds
Britain is rich with historic building stock and Leeds is no exception, with over three thousand Listed Buildings, 79 Conservation Areas and a host of Scheduled Monuments, Parks & Gardens.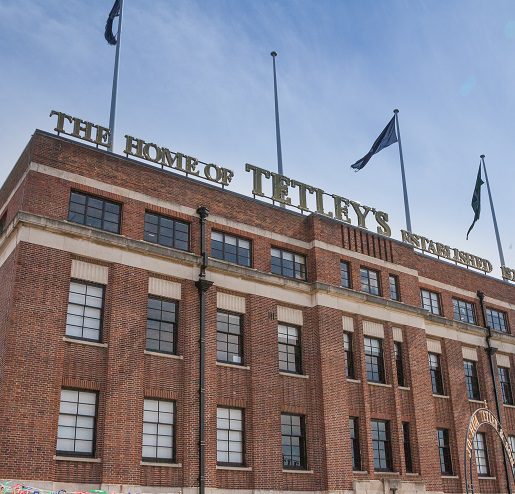 The city has a variety of developments in the pipeline. Some located within historic areas and some which by design aim to bring iconic historic buildings into their schemes. These include a mixed-use development along Kirkstall Street, close to the river Aire, along with a planned 5-acre city park with recreation and retail space around the iconic Art Deco Tetley Brewery Building (pictured).
The benefit of repurposing Historic Buildings as part of new developments
The £95 million government-funded High Streets Heritage Action Zone programme (HSHAZ) includes research that links investment in the historic environment to the quality and success of local places. The 2018 Heritage Counts report[1] identified that for 69% of commercial occupiers 'Historic buildings give a positive image to customers and clients'. It also found that between 2012 and 2018 the number of Listed Buildings used for branded food and drink retail rose by 173%, while the number of Listed Buildings containing branded retailers rose by 154%. This highlights the important connection between commercial confidence and the built environment in which it is situated.[2]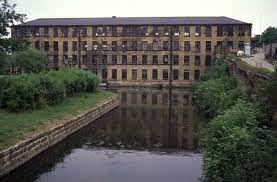 The success of 'destination' cultural and leisure ventures in historic parts of Leeds, such as the Tetley Brewery Building, Thwaites Watermill Museum and Leeds Industrial Museum at Armley Mills (pictured above), demonstrate that distinctive places attract people and provide economic uplift to areas, which can otherwise become run down and problematic for Local Authorities to manage.
Similar benefits are recorded in iconic retail destinations in the wider region, including at Altrincham Market (Greater Manchester), Grey Street (Newcastle) and The Shambles (York) Pictured left.
Heritage as a driver for social improvements in Leeds City Centre.
The Leeds HSHAZ programme for the challenging area around New Briggate High Street, aims to unlock the area's potential to drive economic, social and cultural recovery, as well as breathe new life into a core and historic area of the city.
Leeds City Council designated New Briggate's Grand Quarter[3] as a Conservation Area in 2017, with this area having played an important cultural and commercial part of the city in the Victorian era. With its confident architecture, such as the Grade II* Listed Grand Theatre and the Grade II Listed Grand Arcade, it became one of the city's most distinctive areas.
In more recent time, however, the Grand Quarter's main street at New Briggate Street has experienced a major downturn, from the conflicting requirements of modern-day activities, a lack of investment into the area and anti-social activities. Despite this there is still potential, demonstrated from a rich mix of cultural and nightlife activity, with Opera North based at Leeds Grand and a thriving bar and music culture on nearby Merrion Street.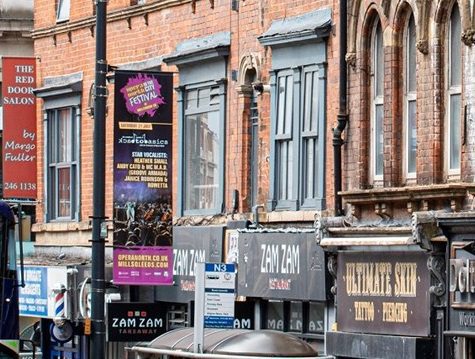 To help rejuvenate the area, Leeds City Council secured £1.3m of funding from the Historic England led HSHAZ initiative, with plans to create regeneration-focused improvements to buildings and public spaces along New Briggate, capitalising on the cultural mix and high-quality historic buildings.
The plans underway for New Briggate will create pedestrianised areas and encourage new bars, restaurants and cafes into the area. Works to improve and restore the traditional shop fronts will also enhance the appearance and usability of the retail space [Read more about development considerations for regenerating historic shop fronts]. Pictured street scene New Briggate, Leeds.
'Planning Heritage' as part of city centre developments.
The benefit of incorporating heritage within the design and development process is clear, and what all successful developments working with the historic environment have in common is the proactive ways they engage with the heritage of a site, aiming to: maximise economic opportunities; leverage carbon reduction (and save costs); celebrate the distinctive character and history of a place; and to build relationships with local communities. The last of these is a proven way to encourage buy-in and local engagement of new developments, particularly in urban settings.
Another key characteristic that all successful schemes share is that they engage early with heritage, seeking professional consultancy and employing specific tools and reports to audit and understand the historic resource, and what can be achieved.
Preparing for heritage and advance risk management.
AB Heritage's clients in and around Leeds have regularly approached us for assistance on a wide range of schemes requiring different approaches to assess the heritage significance of a site.
As an example, on the outskirts of Leeds, a proposed development close to an educational site needed to understand the significance of historic features in the locality, to prepare for planning and understand potential development constraints and costs. Our consultants undertook a pre-planning Initial Site Heritage Assessment , an early desk-top assessment using multiple online historic data sources to provide a high-level appraisal that identifies known key designations and highlights the potential constraints and opportunities.
Heritage recording works.
Another example of working with the historic environment came from a now disused historic railway bridge, which required repair works to allow it to continue in use as a public footpath. AB Heritage completed a Level 2 Historic Building Recording Survey on this Listed structure, prior to renovation works, recording notable features, materials and components of the structure and ensuring their preservation by record.
Where can you find heritage expertise?
AB Heritage is a Registered Archaeology Organisation with the Chartered Institute for Archaeologists and has been helping clients manage heritage planning for over a decade[ . We have recently opened an office in Infirmary Street in Leeds and would be delighted to discuss projects that require heritage assessment.
Please visit www.abheritage.co.uk for further information on our services or call our team on 03333 440 206.
References:
[1] Historic England's Heritage in Commercial Use
[2] Historic England's Heritage Action Zones
Images courtesy of: Wikimedia, Leeds Guide Wikipedia and Jon Wiseby