Goldburn Barn, Devon
Although considered a non-designated heritage asset, a Level 2 Historic Building Recording was part of a condition applied to the grant of planning permission for conversion into holiday lettings.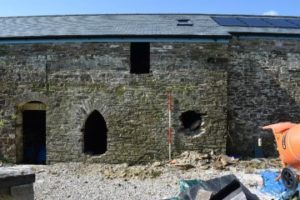 AB Heritage were recently commissioned to conduct a Level 2 Historic Building Recording of a 19th Century Barn in Devon.
The Barn had recently undergone emergency remedial work due to its poor condition and therefore the re-purposing of the building would increase its chances of survival as a legible historic agricultural building in the future.
In response to this commission AB Heritage produced a Written Scheme of Investigation which outlined the aims and methods by which the recording would be effectively carried out to suit the condition set out by the Local Planning Authority.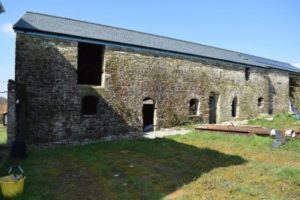 The Historic Building Recording was able to effectively chart the development of the building including identifying the key historical elements and function, along with the recording of significant architectural details. The report was able to conclude that the early phase of the building may have primarily functioned as a domestic building before being extended to function as an agricultural building. The recording also identified the extent to which the building had been altered and the subsequent lack of historical fittings, fixtures and finishes present.
AB Heritage were able to efficiently carry out this service for the client providing all the necessary means of meeting the condition applied to the planning permission.
Read more:  Meet the Team   I  Our Services   I Our Blogs