Doubleton Farmhouse, Kent
Comprehensive site visits to prepare a Heritage Statement can help to establish facts and refine mitigation plans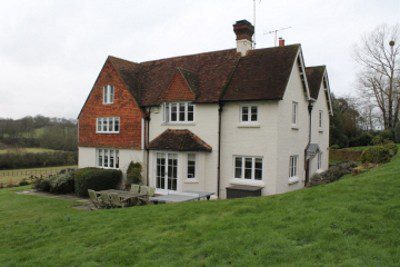 AB Heritage was asked to produce a Heritage Statement covering proposed works to the Grade II Listed Doubleton Farmhouse in Kent. The proposed development scheme involved the demolition and rebuilding of an outbuilding, along with reconfiguration of parts of the interior of the farmhouse.
Pre-application advice provided to the client by the Local Planning Authority had highlighted that the client required a better understanding of the heritage significance of the building, to establish where proposed works may impact on the history of the building.
Based on this brief, AB Heritage was able to provide a Heritage Statement covering the property and outbuilding. This timely report, produced in advance of the finalisation of design works, combined documentary research with a comprehensive site visit, helping to confirm that Doubleton Farmhouse was a 16th century, timber-framed farmhouse with later 19th century additions and alterations. The original timber-frame was found to be well preserved within the interior.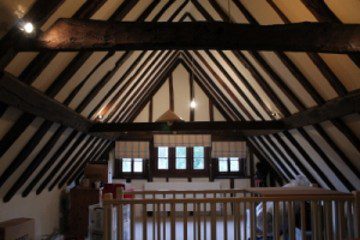 The report also confirmed that the outbuildings were covered by the Farmhouses Listed Building status, due to being a curtilage building; however, it was confirmed that these structures were mostly late 19th century in date and did not contain any architectural or historically significant features.
The report concluded that the significance of the Farmhouse was rooted in the surviving historic fabric and the architectural legibility of the building, in both planform and elevations. With this knowledge AB Heritage was able to provide a detailed impact assessment of the proposed designs, with clear and pragmatic recommendations made for mitigation of potential impacts where necessary, successfully helping to guide development through the planning process. Woks undertaken were in accordance with industry standards
Read more:  Meet the Team   I  Our Services   I Our Blogs