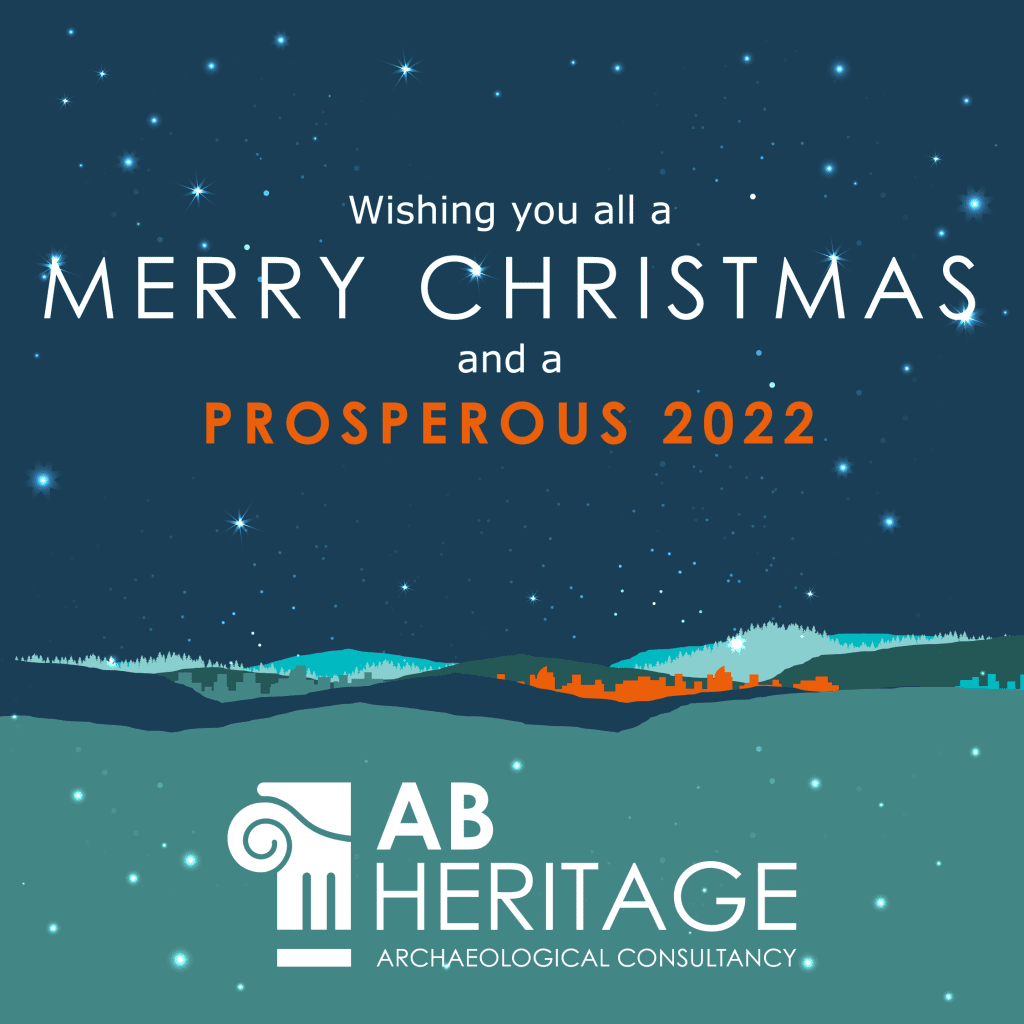 We wish our clients, suppliers and other friends the best of the season!
AB Heritage will be closed for Christmas from December 23rd. Our email info@abheritage.co.uk will be monitored and we will respond as soon as we can on our return on January 4th.
To find out how we can help you manage archaeology and heritage on your developments in 2022, please visit our services page. Meet our professional Heritage Consultants.
Thank you for your continued support; we look forward to working with you in 2022!