AB Heritage is proud to be exhibiting.
With our Head Office located in Newcastle, AB Heritage is proud to be an exhibitor at the North East Development Conference from the Built Environment Networking team.
The North East is benefitting more than most from renewed central government efforts to build back better with billions of pounds worth of regeneration schemes brought forward between local authorities and major developers.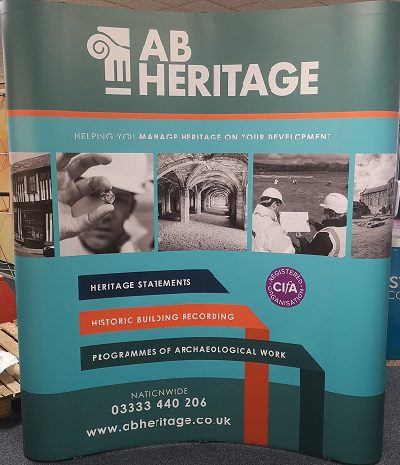 The North East Development Conference will bring together influential speakers from councils comprising the North of Tyne Combined Authority, North East Combined Authority and Tees Valley Combined Authority, major developers and other regional stakeholders will showcase future schemes, engage with supply chain and talk about their built environment related levelling up projects.
The AB Heritage team will be available to talk through heritage planning across a broad range of developments, including archaeology management and built heritage assessments. Associate Director and Lead consultant for the North and Scotland, Daniel Dodds, will lead the team from AB Heritage. We would love to meet you on the day.
The North East Development Conference is to be held in the Civic Centre in Newcastle on February 9th. It will be available to delegates as a physical and as an online conference, click for further information and to reserve your place.
The conference is one of a series of events planned for 2022, where the AB Heritage consultants will be exhibiting. Visit our services pages to read about how we can help to manage heritage on your scheme. Meet our Consultants and call us on 03333 440 206.