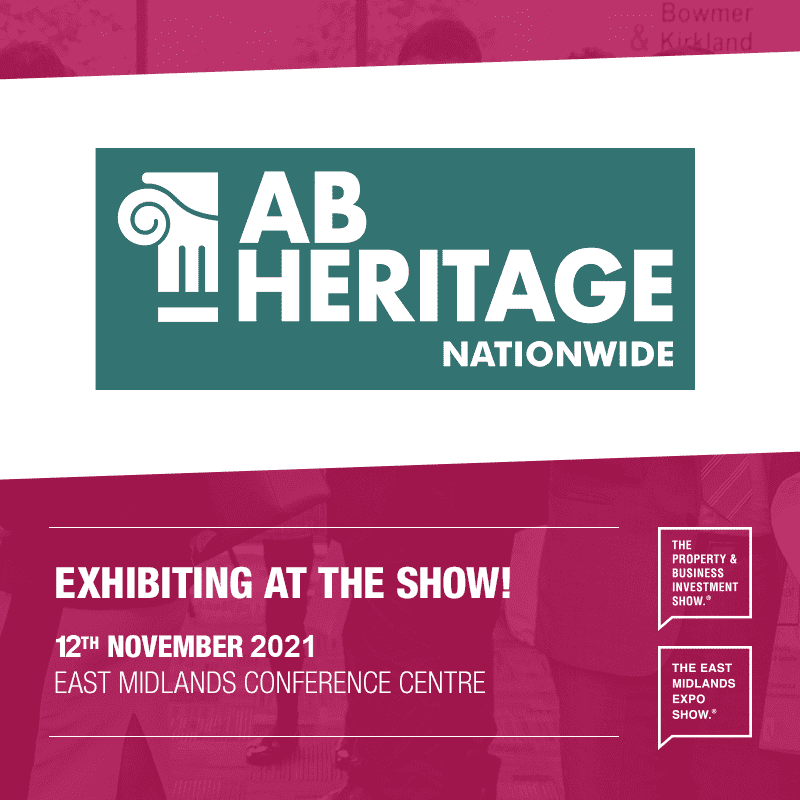 AB Heritage will be exhibiting at the East Midlands Expo, an event which has been running for 20 years. This year the Expo is partnered with the Property and Business Investment show and will be held East Midlands Conference Centre, University Park, Nottingham on Friday November 12th.
It is the first time that the AB Heritage team has exhibited at the event and we would be delighted to meet up with existing and new clients across the East Midlands – a growth region for our business.
Andy Buckley, MD of AB Heritage explained: "This is a well-targeted event largely for the Construction and Property, markets, providing us with a great opportunity to meet more potential clients cost effectively. We are looking to further expand our operations, and the Midlands are performing very strongly for us. If you have heritage or archaeology project needs in your pipeline, I would encourage you to come along and meet the team. We can arrange an appointment, or just pop onto our stand E7 – we will have professional heritage consultants ready to speak with you on the day."
The Expo is free to attend and there are discussions, and exhibition and networking opportunities throughout the day. Tickets and booking can be found here
Read about the services we offer to help clients manage heritage project risk.