2015 George Bibby Award Winners – A477 St Clears to Red Roses Improvement scheme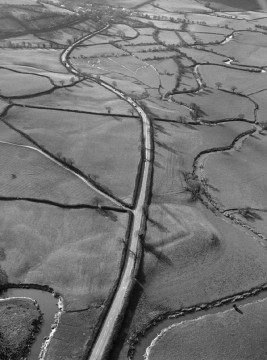 The judges of the George Bibby Award were pleased to see the way in which the A477 Road Improvement Scheme addressed the sensitive environment and the way in which the team worked well with the local community, including schoolchildren from the area. Impressive project savings were achieved, with the route opening in April 2014 both ahead of time and under budget, which the judging panel felt was due in no small part to the effective partnership, which was focussed on finding win-win solutions to the challenges that arose on site.
The 9.3km project significantly improved this strategically important route giving access to South West Wales, while removing high traffic volumes from the villages of Llanddowror and Red Roses.
The integrated approach to planning, design and construction ensured that many potential issues and concerns were accommodated within the completed design, with safety, the environment, heritage and archaeology, sustainability and value engineering / buildability all key considerations in the decision making process.
Andy Buckley, Managing Director of AB Heritage said "We were delighted to be part of the team helping to deliver the A477 scheme. One of the early challenges that faced our client was how to manage the array of complex and significant archaeology across the scheme area, while efficiently progressing the much needed road improvement scheme.  By engaging AB Heritage from the outset we were able to work on our client's behalf to design a full and phased suite of archaeological works that professionally and appropriately responded to the archaeological requirements, managed project risk, and ensured the project stayed on course and on budget.  We would like to congratulate the whole team involved, including the Principal Contractor, SRB Civil Engineering Uk Ltd, the Principal Designer Ramboll, and Project Engineers, Hyder Consulting UK. "